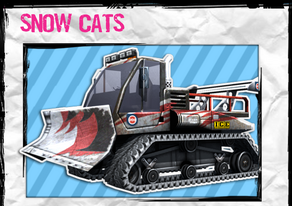 With its tank-like tracks and huge snow plough, this mega mean machine eats virtually any terrain for breakfast and is slightly grippier than the Big Rig
.
- Loading screen description
Snow Cats are large, heavyweight vehicles built primarily for deep snow, appearing exclusively in MotorStorm: Arctic Edge (so far). In MotorStorm: Apocalypse, this vehicle class has its own Festival Card. They suffer from tricky handling and fairly underwhelming acceleration, however their strengths are similar to those of Big Rigs; toughness, and ability to hold their own against almost all other competitors.
List of Snow Cats
Edit
(In order of unlocking)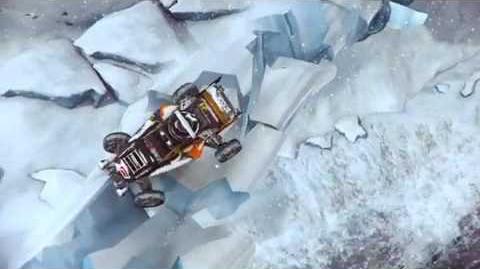 References
Edit
http://www.motorstorm.com/games/arctic-edge/vehicles/SNOW-CATS;jsessionid=F820D7E7D977340036E6E1D69A99C66E.46-51-154-191