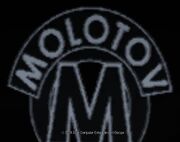 Molotov
is a Russian-themed
manufacturer
of (mainly) former utilitarian vehicles converted into racing machines. Their original designs remain apparent and add a bit of variety to the racing, which would otherwise only consist of purpose-built racing machines. Many of Mototov's products are Russian in design or have a name derived from a Russian region. The majority of vehicles produced are based off of heavy-duty utility vehicles.
Ad blocker interference detected!
Wikia is a free-to-use site that makes money from advertising. We have a modified experience for viewers using ad blockers

Wikia is not accessible if you've made further modifications. Remove the custom ad blocker rule(s) and the page will load as expected.