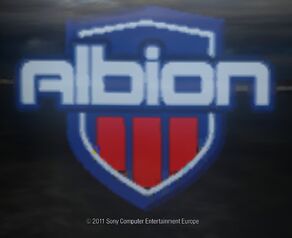 Albion
is a
manufacturer
in the MotorStorm universe. There existence is evidenced by a
Customisation
sticker in
MotorStorm: Apocalypse
; their logo is listed under the "Manufacturers" section of the stickers, alongside the stickers for every other known manufacturer in MotorStorm. There are no vehicles of this make in the entire series.
Albion is a name commonly used for English cities when the original name isn't allowed. Albion is the first known name for Britain.
Albion Motors was once a Scottish vehicle marque that is currently involved in automotive component manufacturer.
Ad blocker interference detected!
Wikia is a free-to-use site that makes money from advertising. We have a modified experience for viewers using ad blockers

Wikia is not accessible if you've made further modifications. Remove the custom ad blocker rule(s) and the page will load as expected.